Name: Solar Panel company HQ
Country: United Arab Emirates 
City: Dubai 
Glass Used: Stopray Smart 30 on Grey
Quanity: 4 000 sqm
Headquarters of the solar panel manufacturing company located in Dubai Silicon Oasis. The building was developed following the design guidelines of the owner. Solar panels used in the fence complement the dark grey façade, making the building stand out. 
Request More Information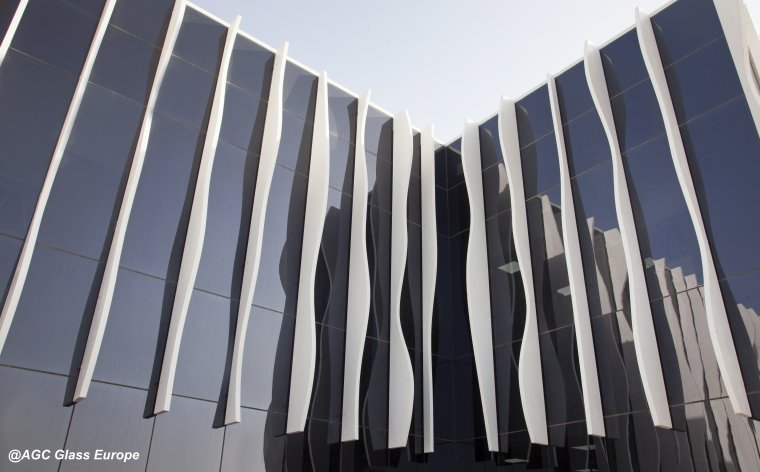 Photogallery