The Stage - Renaissance Hotel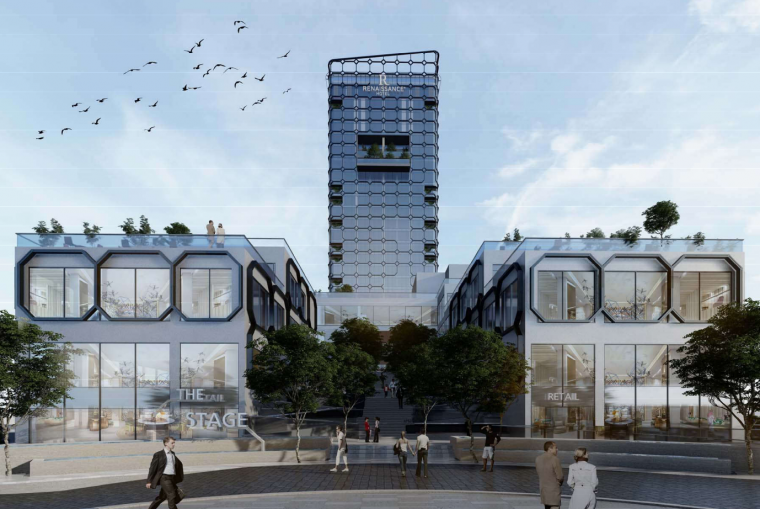 Riyadh is getting another serving of luxury hospitality, this time in the form of a Renaissance Hotel. Part of the Marriott Hotels portfolio, the Renaissance Riyadh Hotel is set to welcome guests in 2025.
The STAGE CENTER is a new mixed-use project, strategically located at King FAHAD Road and will accommodate a luxurious 5 star Renaissance Hotel.
When it does open, guests can expect to check-in to one of 266 elegantly designed rooms and suites. As the Renaissance brand is all about connecting travellers to the local neighbourhood, you can expect design touches reflective of Saudi heritage – all with a Renaissance spin – throughout.
Elsewhere, gourmands will be able to treat their taste buds at a trio of restaurants, and enjoy some down time at a spa, pool and fitness center.
AGC Obeikan will supply 10,000 sqm of magnetron coated glass - Stopray Grey Ace-30T and Stopray Vision-72T, both providing excellent selectivity which helps in maximizing energy savings while providing sublime aesthetics to the façade.